Bicentennial Park and Badu Mangroves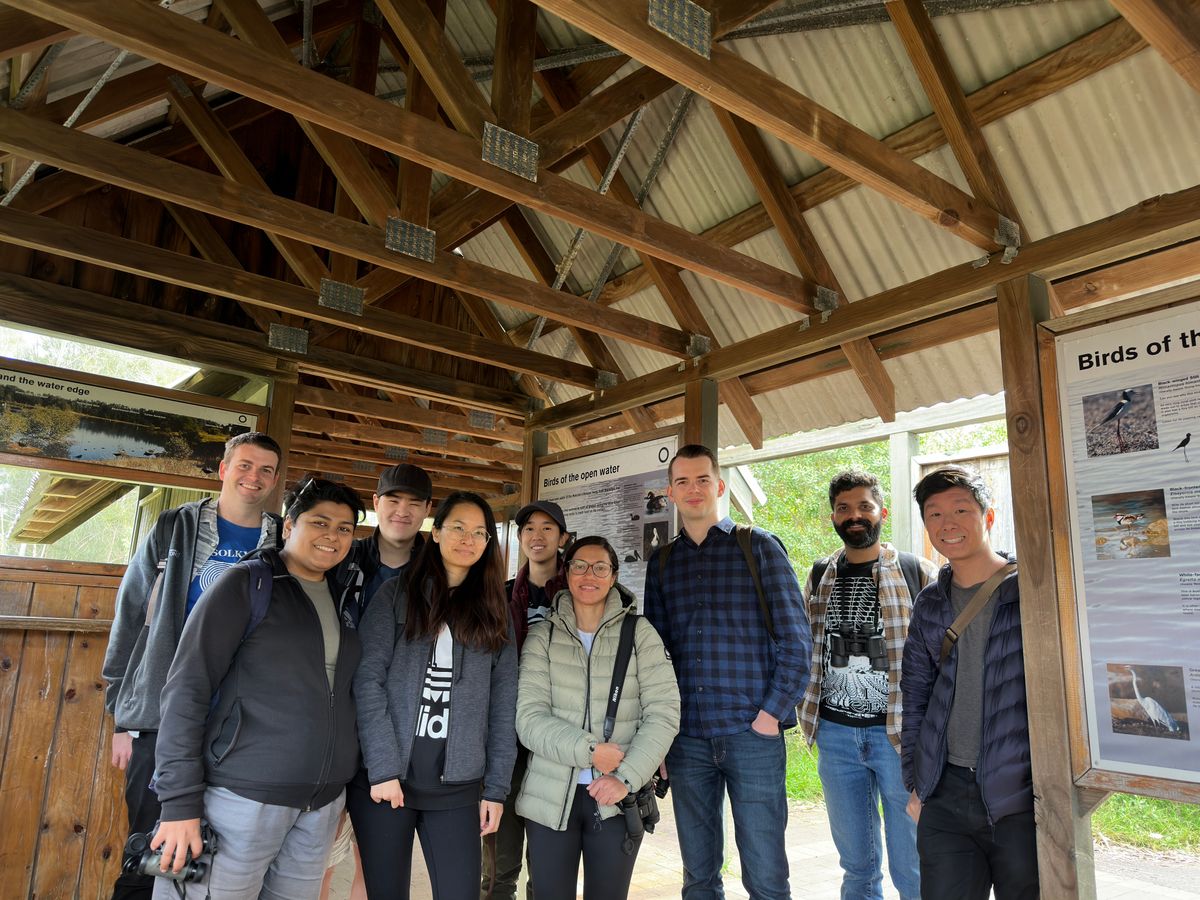 This week we headed to the beautiful Bicentennial Park and Badu Mangroves. It was a crisp and cold early morning with the sun warming us up a bit as the day went by.
We first walked through the Bicentennial Park which was a gentle and easy walk followed by a short visit to the Badu Mangroves. At the park we saw many Galahs, Superb Fairywrens, Noisy Miners, Magpies and Ravens.
Some of the highlights from the trip were the Pied Stilts, Masked Lapwing, Red-necked Avocet, and Royal Spoonbill.
Soon after we headed for lunch to Rhodes waterside which was a quick 10 minutes drive from the parks which was conventient and had heaps of options.
Species Spotted:
Black Swan
Pacific Black Duck
Chestnut Teal
Hoary-headed Grebe
Crested Pigeon
Dusky Moorhen
Eurasian Coot
Australasian Swamphen
Pied Stilt
Red-necked Avocet
Masked Lapwing
Silver Gull
Australasian Darter
Little Pied Cormorant
Great Cormorant
Little Black Cormorant
Pied Cormorant
Australian Pelican
Intermediate Egret
White-faced Heron
Australian Ibis
Royal Spoonbill
Galah
Eastern Rosella
Superb Fairywren
Noisy Miner
Little Wattlebird
Australian Magpie
Magpie Lark
Australian Raven
Welcome Swallow
Common Myna
Today's "Myna of the day" (the most spotted species during the outing) is the Galah(?)! They were in cute little flocks perched on the tree very close to the main parkspace of Bicentennial park.