Penrith Weir Reserve and Tench Reserve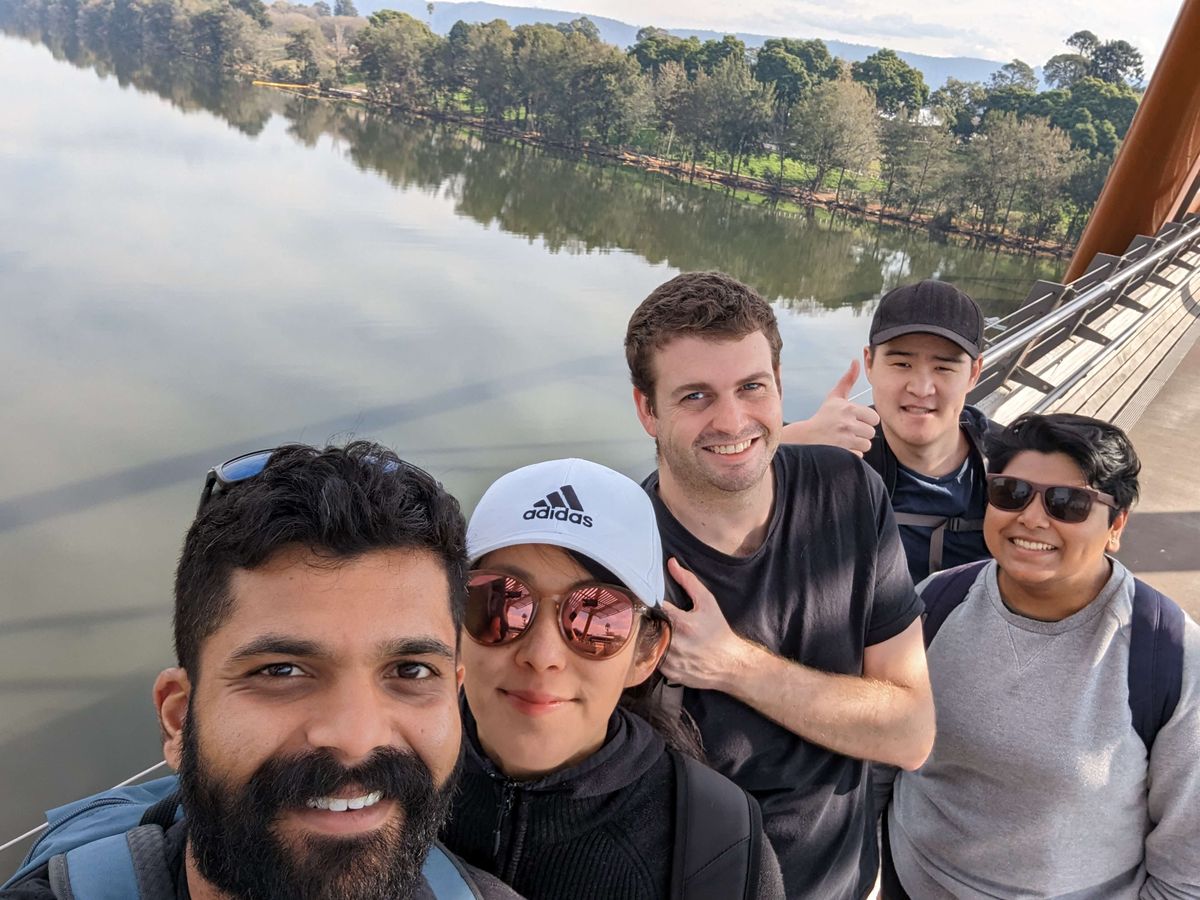 On the cold morning of King's birthday, we headed west to Penrith. There, we started the walk by going down the path for Penrith Weir. We observed the vast spread of land besides the weir covered with destroyed trees from the floods of 2022.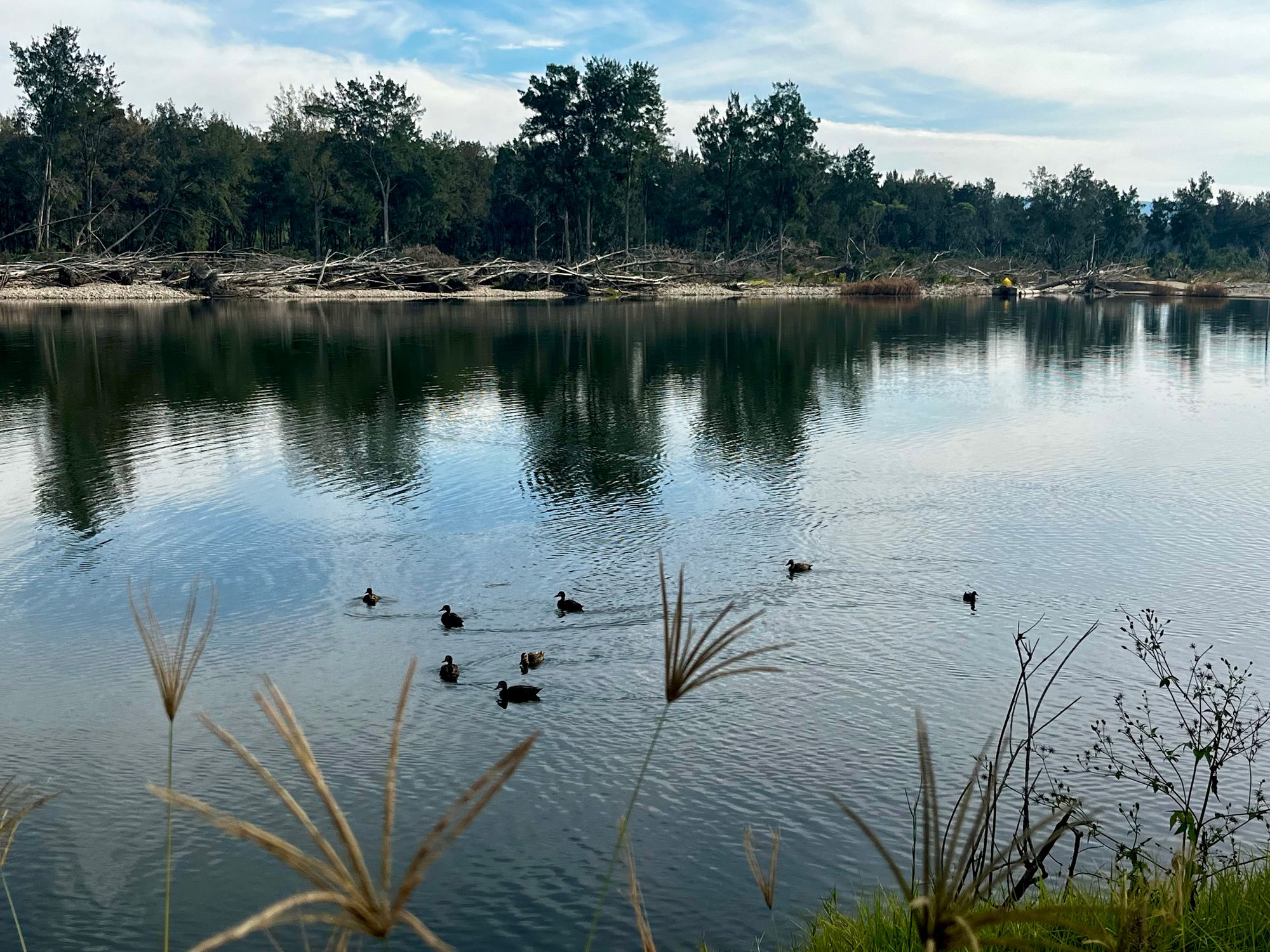 We continued the walk down the weir for another 1.5 kms or so and found heaps of birds, about 30 species were observed.
The bolded ones are our group's first sighting of the birds:
Maned duck
Pacific Black duck
Crested Pigeon
Dusky Moorhen
Eurasian Coot
Masked lapwing
Little Pied Cormorant
Little Black Cormorant (flying overhead)
Australian Ibis
Little Corella
Sulphur-drested Cockatoo
Red Rumped Parrot
Rainbow Lorikeet
Superb Fairwren
Lwein's Honeyeater
Bell Miner
Noisy Miner
Eastern Whipbird
Australasian Figbird
Gray Butcherbird
Pied Currawong
Willie Wagtail
Gray Fantail
Magpie Lark
Australian Magpie
Australian Raven
Welcome Swallow
Red whiskered Bulbul
Common Myna
Red Browed Firetail
We made our way back to the starting point before going down a different diversion that took us towards the Tench reserve.
---
We then walked further down the track towards Tench reserve where we also viewed the beautiful Nepean River.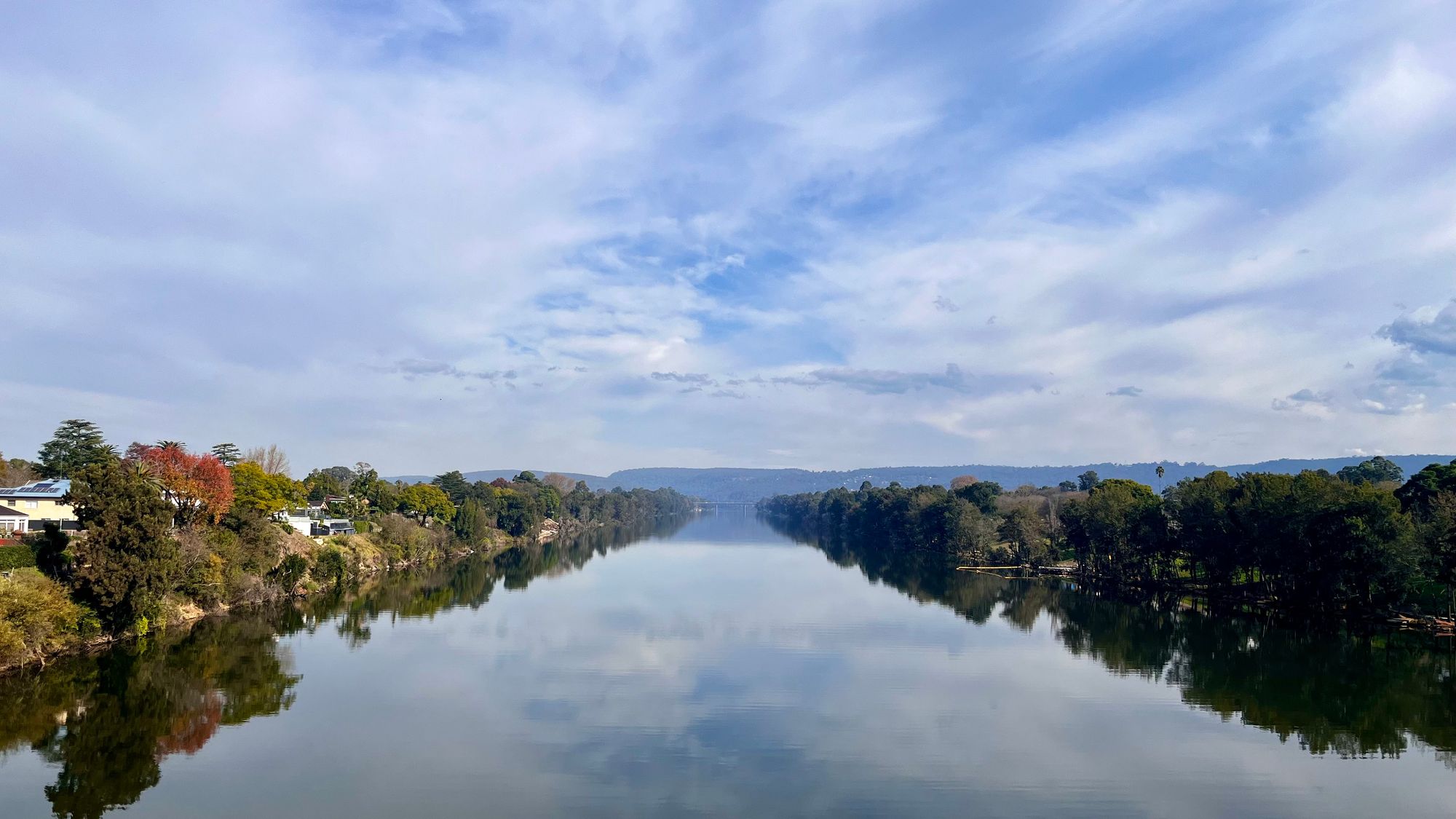 The birds we viewed on this section of the the weir were:
White Headed Pigeon
Superb Fairywren
Noisy Miner
Brown Thornbill
Pied Currawong
Willie Wagtail
Gray Fantail
Australian Raven
Welcome Swallow
European Goldfinch