Royal National Park - Wattamolla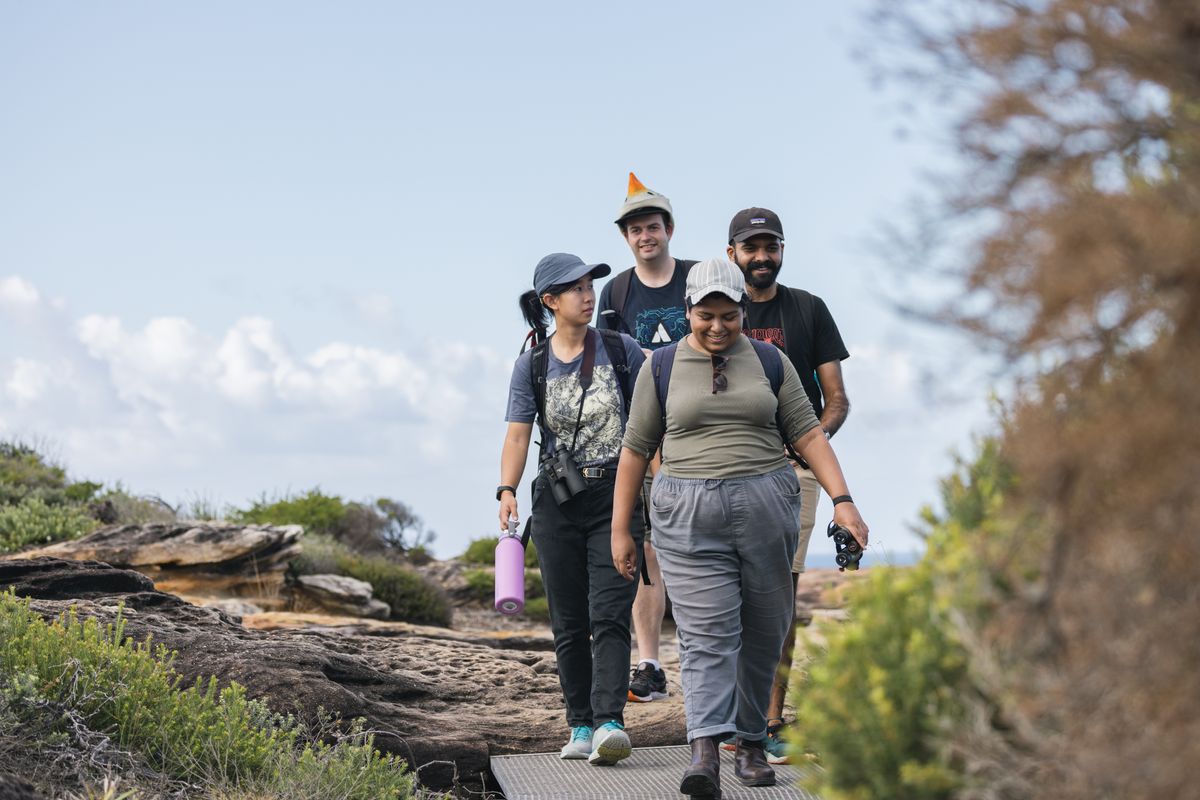 What does another public holiday mean for us birders? A birding day trip, of course! A group of us went to the Royal National Park to visit Wattamolla.
We first went through the Providential Point track (~2km) which provided blue and sunny views of the South Pacific Ocean. After this, we continued down to Curracurrang Cove which rewarded us with a small waterfall and pool where we rested and dipped our toes in on a surprisingly humid autumn day.
For lunch we ventured out to a cafe in Audley and after some time basking in the sun, a bunch of us decided to take on the water at Hacking River. We rented a paddle boat and a kayak from the Audley Boatshed and away we went. A lot of the water birds listed below were freely waddling in the water as we passed them in our vessels.
Species spotted (our group's first sightings in bold):
New Holland Honeyeater
Little Wattlebird
White-Browed Scrubwren
Eastern Whipbird
Brown Quail (partial sighting)
Little Black Cormorant
Masked Lapwing
Pied Currawong
Sulphur Crested Cockatoo
Grey Teal
Eurasian Coot
Pacific Black Duck
Kookaburra
Australian Raven
Swamphen
Australian Wood Duck
Welcome Swallow
Today's "Myna of the day" (the most spotted species during the outing) is the New Holland Honeyeater! However, none of us were complaining as these honeyeaters were not shy or too afraid of company!